Welcome to the fascinating world of fibre casting production! With passion and precision, we offer high-quality fibre casting solutions that meet your needs – and in remarkable quantities of up to 50,000 units per year. Fibre casting is not only sustainable and environmentally friendly, but also aesthetically pleasing. The use of different types of recycled paper and cardboard allows the fibre castings manufacturer to offer a wide range of colours, from bright white to warm brown tones.

Fibre cast is a natural product consisting of waste paper and renewable natural fibres such as hay, straw, hemp or similar cellulose. In the production of fibre castings, the choice of waste paper and paper grades influences not only the colour of the fibre casting but also its properties. By using special grades, you can achieve higher strength, improved moisture resistance or a smoother surface. This versatility enables the development of customised fibre casting solutions for different applications.

By using waste paper, the fibre castings manufacturer contributes to the circular economy by recycling paper waste and reducing the need for virgin wood fibres.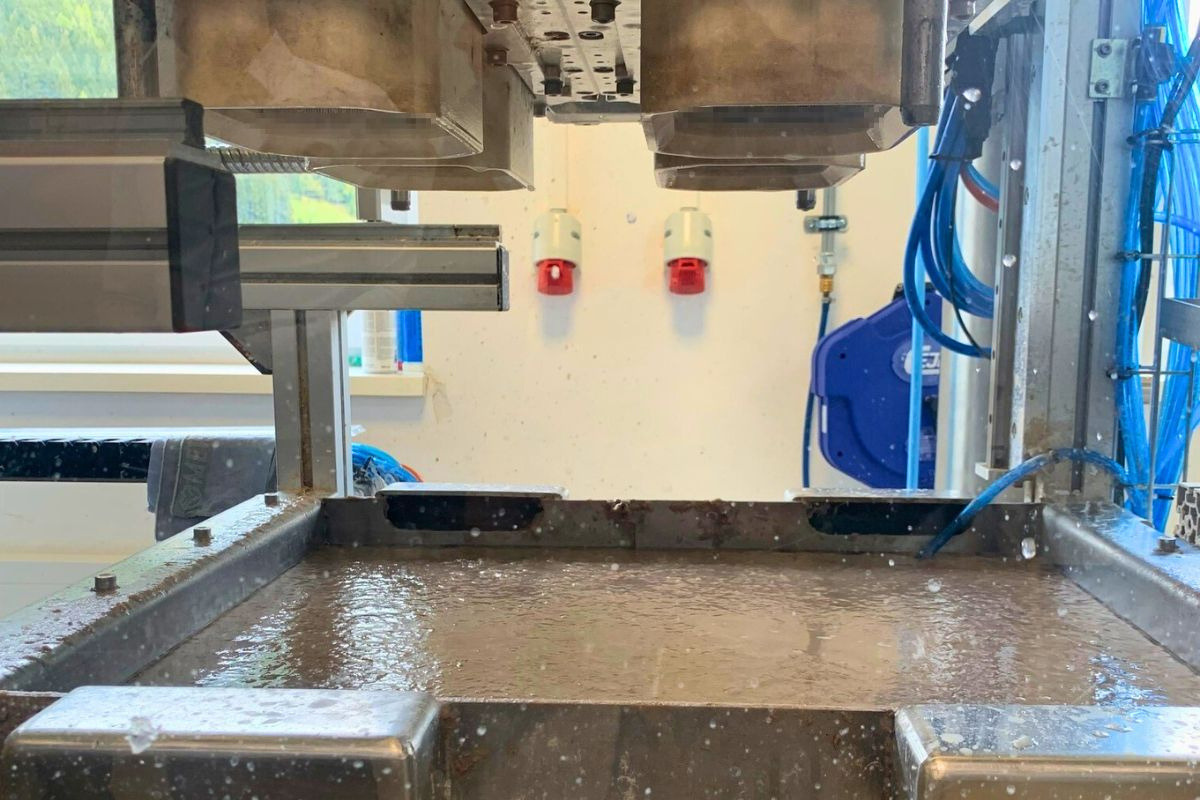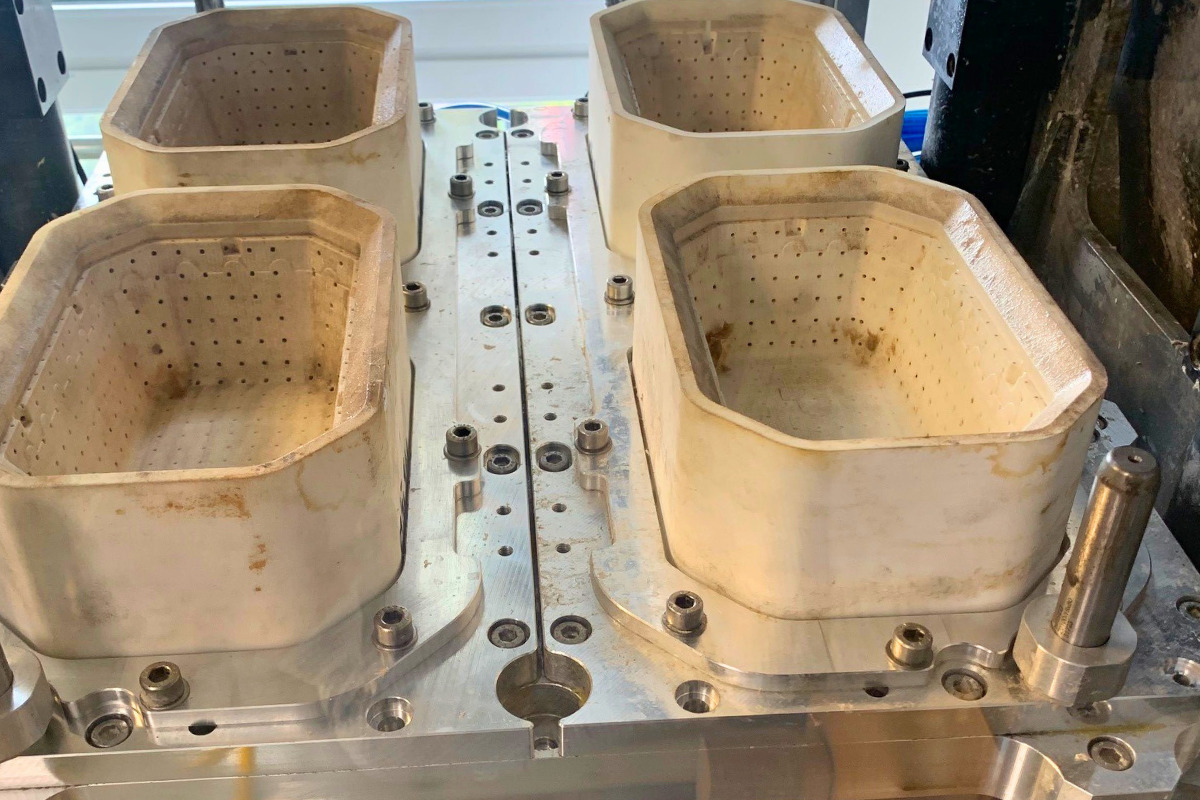 Discover the impressive variety of raw materials available, including recovered paper, white board, grey board, fibrous material, groundwood pulp and a wide range of additives to turn your creative ideas into the reality of a fibre cast end product.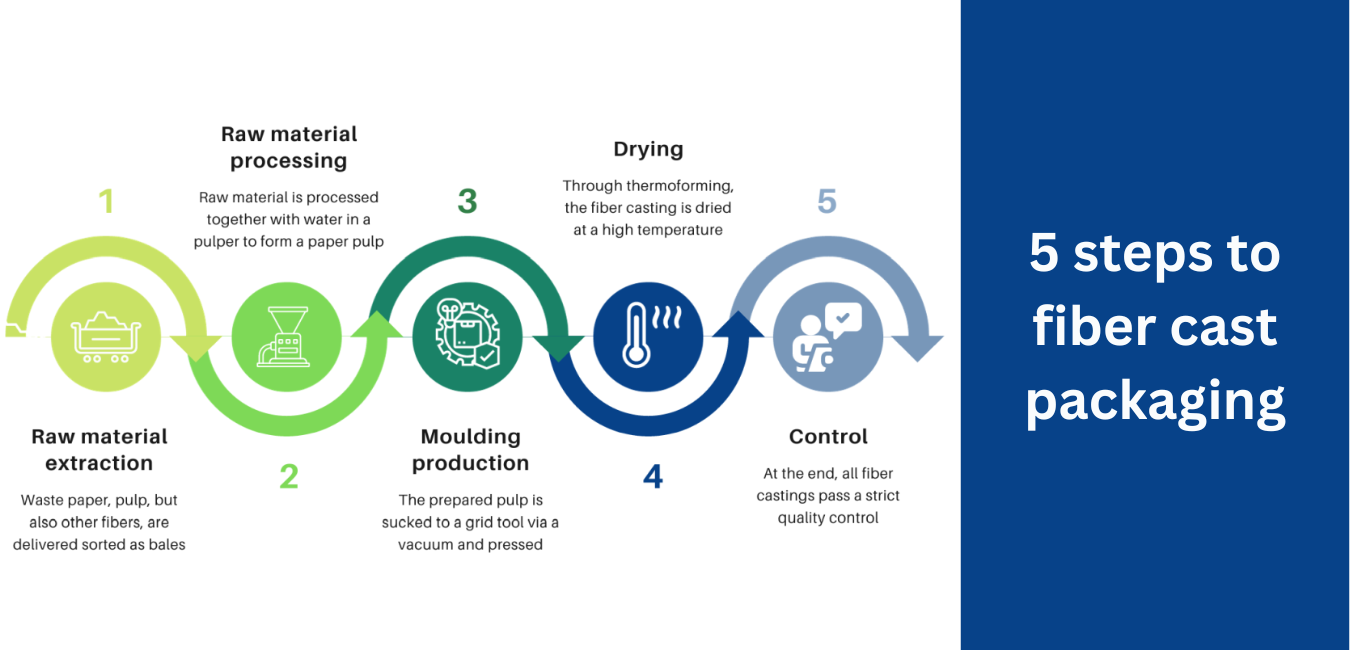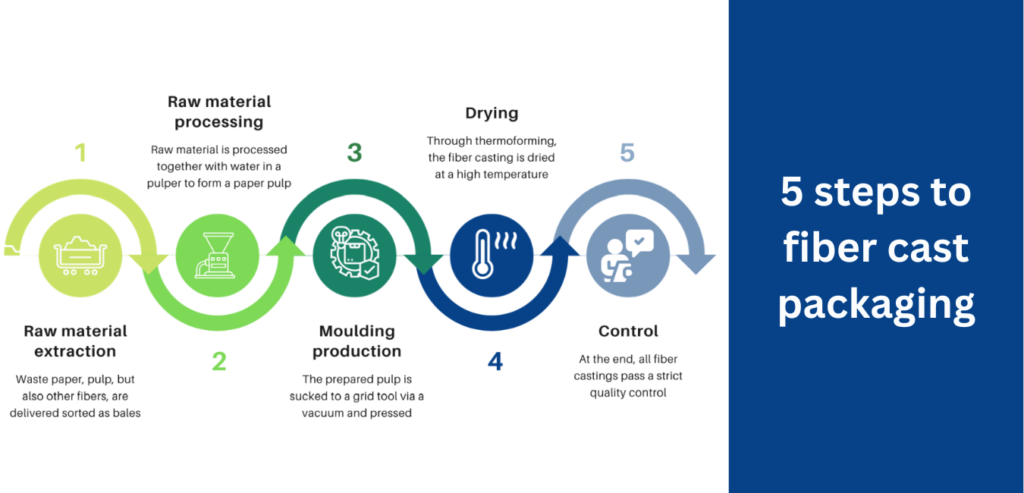 Fibre cast production and the environment: a win-win situation
Experience the sustainability revolution with fibre castings! Moulded fibre packaging is key for businesses looking to meet the demands of today's environmentally conscious consumers and business owners. These smart packaging solutions are made by the cast fibre manufacturer from recycled paper and corrugated cardboard boxes that are converted into moulded pulp. The result is space-saving, feather-light and shock-absorbing packaging that optimally protects your products on their way to the customer. But best of all, moulded fibre packaging is not only highly functional, but also fully recyclable. They fit seamlessly into existing recycling systems, which further improves the ecological balance of your products. Moulded fibre packaging is characterised by 100% recyclability, 100% recyclability and/or 100% compostability. Sarna Plastec AG stands for innovation in harmony with nature – discover a sustainable future with us!